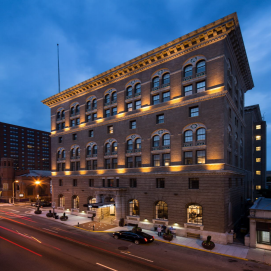 Boulevard provided a complete drywall, framing, insulation and acoustical ceiling package for the 10 floor renovation to the historic ...
Mt. Vernon Hotel located in the heart of Mt. Vernon in Baltimore, MD.
The hotel now is part of the Hotel Indigo group of boutique hotels. The upgrades included loft units, multiple conference rooms, workout center, new restaurant and bar, office spaces and over 100 rooms. The revitalization of this historic hotel was a truly pleasurable experience for our team as we understand the rich history of Baltimore and love when we can be a part of any development work in the city.