Springhill
Suites
Marriott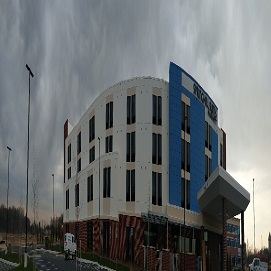 Boulevard Contractors Completed a ground up Springhill Suites made of precast concrete plank and light gauge metal studs with Brick & ...
EIFS exterior façade.  The building has 120 Guestrooms made up of King and Double Queen rooms. 
Construction also included an Indoor Pool, Meeting Rooms, Fitness center, breakfast room, and areas for administration activities.  Springhill Suites by Marriott is the largest all-suites brand in the upscale tier.  This hotel construction featured spacious and stylish suites, and was conveniently located right off major highways.