WSSC
Cafeteria
Design
Build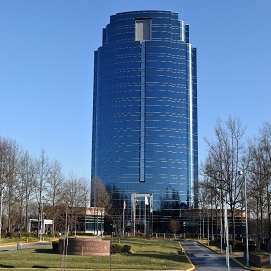 Boulevard Contractors provided design and construction management services to assist the Washington Suburban ...
Sanitary Commission in the rehabilitation/renovation of its cafeteria located on the Lake Level of the RGH Building located in Laurel, MD.
The cafeteria consisted of two (2) sections which included the kitchen/serving area and the dining area. Renovation included demolition, finishes, flooring, tile, general décor, doors/windows, millwork, cafeteria/kitchen equipment, lighting, fire alarm, ceiling, audio/visual and fixtures. All work complied with ADA requirements, building code and other applicable statutes and regulations. Established in 1918, WSSC is currently among the largest water and wastewater utilities in the nation and Boulevard was privileged to work with the WSSC team to bring the major needed upgrades to their facilities.