Amazon
Warehouse
Tenant
Fit-Out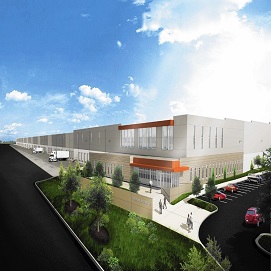 Boulevard completed an interior fit out of a new 1.15 million-square-foot fulfillment center which included a new break room, trucker's ...
lounge, office area, training area, recruitment office and multiple satellite restroom facilities.
This project had a condensed schedule and needed to be completed within a short period of time to meet the client's needs. This warehouse in Cecil County, MD created 700 jobs and is the online retail giant's second in the state. The other warehouse off Interstate 95 in Southeast Baltimore also employs several thousand workers. Amazon states their vision is to be earth's most customer-centric company; to build a place where people can come to find and discover anything they might want to buy online. We look forward to working with them again and helping them reach their vision.